About The Owner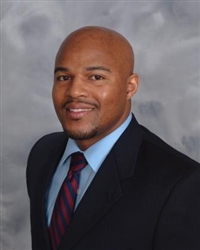 - Director and Managing Member

I am a Certified Public Accountant with 3 years of Big 4 public accounting experience working in PwC's financial services audit practice. I am also a Chartered Global Management Accountant and Certified QuickBooks ProAdvisor with over 15 years of industry accounting experience in both the pharmaceuticals and banking industries. My most recent job title is Assistant Controller with MPower Health. I started my own accounting, tax and financial services practice in 2012 because I believe I have the skills and experience to provide valuable knowledge to individuals and small business owners in the areas of general accounting, business consulting, financial and tax planning.

I began my education at the University of Missouri-Columbia where I was also a member of the football team. While attending Mizzou, I earned All Big XII honors as a defensive back in 2001 as well as earned my undergraduate degree in 2003. In 2004, I moved back to Texas and began working at McKesson Corporation, the #1 pharmaceutical distribution company in the US and abroad at the time. I spent a total of 5 years at McKesson Corporation, in which the last 2 1/2 years was spent as a SOX and Controls Auditor helping the accounts receivable, rebates and other back office functions achieve and maintain effective operating controls for compliance with the Sarbanes Oxley Act of 2002.

While working at McKesson, I also attended graduate school at the University of Texas at Dallas where I earned a Master's in Accounting and Information Management in 2009. Upon completion of my degree, I accepted an offer to work in PricewaterhouseCooper's (PwC) Financial Services audit practice and passed the Uniform CPA Examination in August 2012.

In PwC's Assurance practice, I collaborated with clients, so that the financial information they reported to the investing public and other stakeholders was clear and reliable. When I fulfilled my role as an Assurance professional, by standing firm on quality and integrity, I had a direct impact on how well the world's capital market system functioned. During my time at PwC, I gained an in depth knowledge of clients in the Alternative Investments industry. PwC's alternative investments practice focuses exclusively on serving hedge funds, private equity funds, venture capital funds, funds of funds, higher education and not-for-profit organization endowments and related investment advisors.

As your CPA, financial planner and trusted business advisor, I am looking to provide value beyond the preparation of a tax return. Whether you're planning for your family's future, or thinking about the long-term health of a business, I can provide guidance and advice throughout the year. By combining unrivaled education, knowledge and experience with a focus on your financial situation, I can recommend sound strategies to make your goals a reality.

Contact me today to discuss your needs and let me demonstrate how much of an asset I can be to you and/or your business.